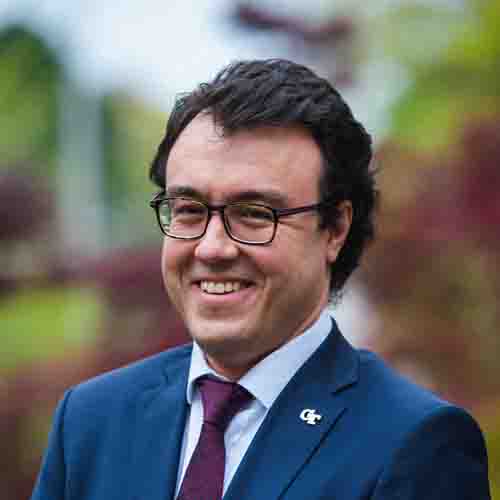 Burak Bagdatli
---
Research Engineer II
Advanced Methods Division
Burak Bagdatli received his B.S., M.S., and Ph.D. degrees in Aerospace Engineering from Georgia Institute of Technology. He is currently a research faculty member at Georgia Institute of Technology working within the Aerospace Systems Design Laboratory. His primary research areas are system of systems architectures, stochastic process simulation, and interactive visualizations.
Burak currently works on the following research projects:
model-based systems engineering for exploring design spaces for commercial airline designs,
simulating aerial firefighting operations,
cost implications for a CO2 and Noise stringency options for commercial aviation,
dynamic simulations of a race car with calibrations from physical experiments, and
definition and potential implementations of zero-impact aviation at the fleet-level.
Burak also worked on many research projects in the past including
identification of critical uncertainties in aerospace system design through simulation and propagation,
modeling and analysis of new technologies, concepts, and operations for the Next Generation Air Transportation System,
sustainable approaches for business jet aviation,
large scale manufacturing data analysis and machine learning,
long-term goal setting for low-carbon aviation,
automated floor covering part definition based on MBSE requirements,
coding simulations for architecture-based technology evaluation and capability tradeoffs,
developing an interactive web-based course on electromechanical systems, analyzing, visualizing, and working with large-scale manufacturing data,
creation of digital twin for manufacturing machines, and
exploring design spaces for model-based commercial airline designs.
He is the instructor of two graduate-level classes on topics relating to system of systems architecting, modeling, simulation, design, and interpretation. He also teaches guest lectures in advanced design methods classes. His research interests include discrete event, agent-based, and mathematical simulations, digital twin for various phases of a program, and statistical modeling and visualizations. Before starting graduate school, he worked as a design engineer on a medium altitude high endurance UAV at Turkish Aerospace Industries.