ASDL Director and PhD Student Recognized by National Institute of Aerospace
ASDL Director and PhD Student Recognized by National Institute of Aerospace
February 18, 2023
1 mins read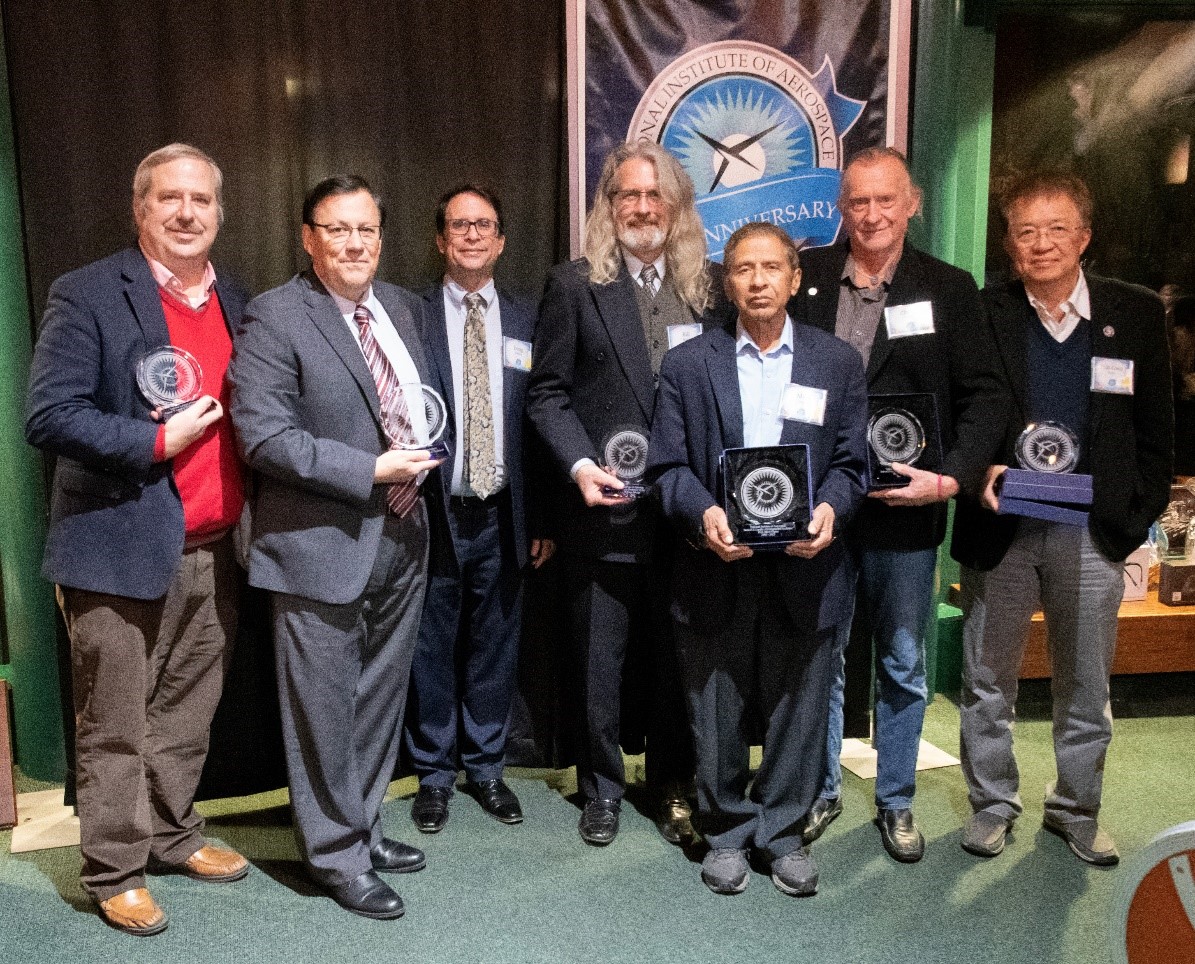 ASDL Director Dimitri Mavris and PhD student Hayden Dean were recognized during the National Institute of Aerospace (NIA) 20th Anniversary Gala, held on 10 February in Hampton, Virginia. The event included an awards ceremony during which Mavris was recognized along with the six other Langley Professors.
The Samuel P. Langley Professor Program was established by NASA's Langley Research Center to provide the foundation for an on-site high-value graduate education program for Langley personnel, as well as graduate students, that could ensure a pipeline of trained new employees. During their tenure, Langley Professors collaborated with NASA Langley researchers and provided master's and doctoral students to work side-by-side with Langley researchers for extended periods of time while performing their coursework and research. Dean is one of two current Langley Professor students at ASDL.
Also during the ceremony, Dean received the Martin L. Drews Memorial Scholarship, which is awarded to an NIA Graduate Student and provides supplemental scholarship funding. She was selected to receive the award based on her academic/research qualifications, service to the community, and potential for career success. Established in memory of Martin L. Drews, the scholarship recognizes Martin's keen interest in space exploration and is funded by the Drews family.