ASDL Ph.D. Student Takes First Place in the FAA Data Challenge
ASDL Ph.D. Student Takes First Place in the FAA Data Challenge
July 17, 2023
1 mins read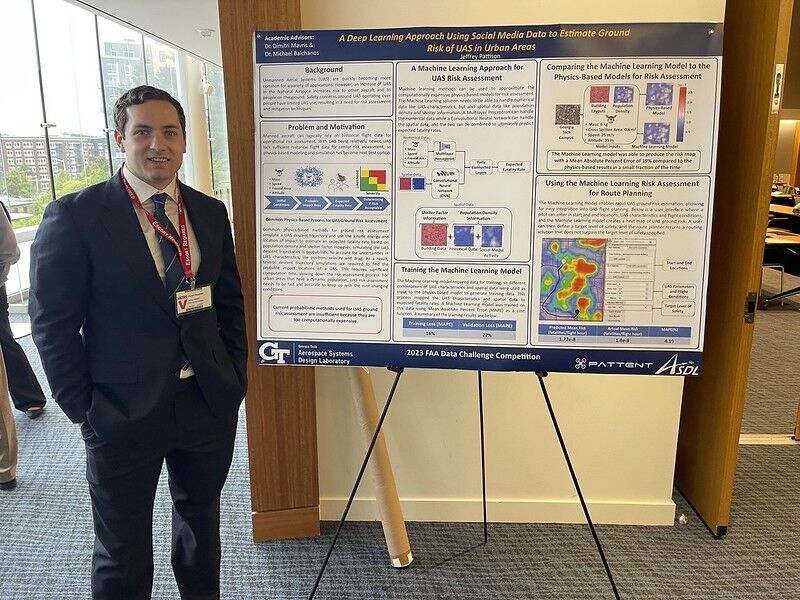 ASDL Ph.D. candidate Jeffrey Pattison won first place and $25,000 in the 2023 Federal Aviation Administration (FAA) Data Challenge for his research on improving drone safety in urban areas! This year's challenge focused on using artificial intelligence, machine learning, and advanced analytics to explore aviation-related problems and opportunities.
Pattison's competition submission, A Deep Learning Approach Using Social Media Data to Estimate Ground Risk of UAS in Urban Areas, addresses the need for risk evaluation for UAS operations to safely operate over people in urban areas. With UAS being introduced into the airspace recently, there is insufficient flight data for UAS to make similar risk assessments as is done for crewed aircraft. For this reason, modeling and simulation has become the best way to estimate UAS risk.
Read the full story here.